Home Building Professionals in Shenandoah Valley, Northern & Central Virginia
Experienced residential home construction contractor based in the Beautiful Shenandoah Valley in Central and Northern Virginia. We provide a full range of services including excavation, electrical, and roofing.

Northern & Central Virginia Home Builder & Remodeling Contractor
RJF Construction is a holistic home building company integrating several skills including excavation, septic, plumbing, electrical, and roofing. RJF Construction is a one-stop-shop providing custom home building expertise in Central Virginia.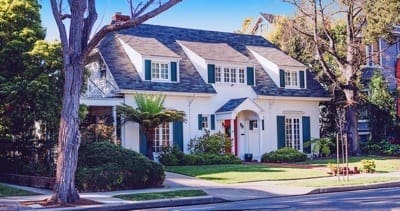 Licensed Home Builder
We're a Class A licensed building contractor performing and managing construction, removal, repair, or improvements of your Virginia home. We provide architectural design drawings of your home so you get a picture of the finished product before work even begins.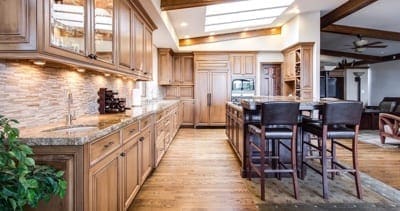 Our kitchen remodeling experience allows our customers to spend their time and money wisely. We understand how to minimize kitchen renovation costs while maximizing quality, and we have an extensive network into all the trades and services associated with kitchen remodeling.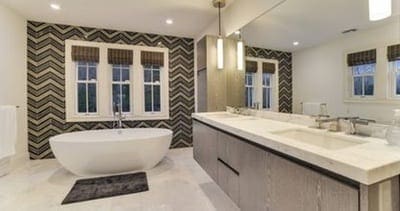 RJF will completely overhaul or custom renovate your new vanity for any shape, size, or material. We handle all aspects of the bathroom building project by carefully working with high quality resources, stores, and hardware providers. Feel good about getting the bathroom of your dreams!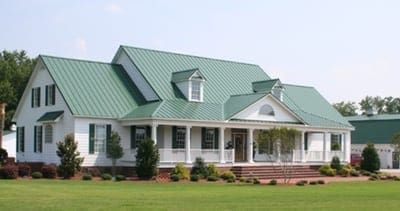 Roofing Services
RJF's home roofing staff provides a wide variety of roofing types and services. We utilize quality materials, and state-of-the-art equipment with the most experienced and skilled craftsmen in Virginia. Our vast experience in multiple roofing types includes shingles, metal, asphalt, and wood.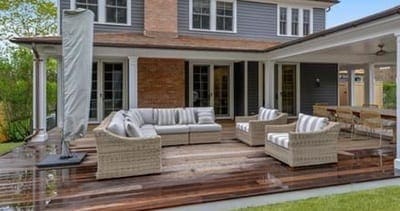 Deck & Patio Construction
We combine your ideas with our experience and skill in deck or patio construction to create a backyard your family and friends will enjoy. Whether as part of a new patio installation, gazebo or pavilion remodeling, our team will help build a relaxing and fun space for you and your guests.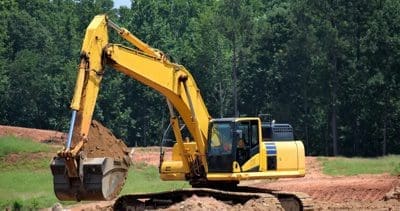 Our excavating services are highly reliable as we work quickly and efficiently on residential projects of all sizes. We offer a full range of site services from erosion control to fine grading. We have a quality assured and professional contract standard to deliver client satisfaction, and safe project completion.
Setting The Standard for Excellence
Accountable
Integrity, fairness, and honesty are the basis of the RJF Construction business ethics, whether dealing with customers, suppliers or fellow team members. Honesty is not the best policy, but the only policy.
Pricing
RJF strives to assure their clients receive the real value for their dollar! We recognize that prices on materials vary from day-to-day and that's why our contracts are very transparent when it comes to material price fluctuations.
Exeperience
RJF's staff and employees have many years of experience on home improvement, renovation, remodeling, and new construction. Our projects are exceptionally professional, and are always fully completed to the detail.
Comprehensive
Besides providing outstanding field work, RJF fulfills the management of their projects with detailed estimates, proposals, permitting, and material-subcontractor coordination, which are delivered on-time.
Safety
RJF views safety as one of its primary services as it effects not only the client, but our employees, the public, and our operations. Our staff is properly trained and equipped to handle indoor and outdoor construction jobs with industry standard safety procedures.
Quality
RJF prides itself on having a strong dedication to the principle that a quality product is its own best advertising. RJF customers love our craftsmanship, willingness to go the extra mile, and our after-project attention they recieve. Our quality inspection continues well after the close of the project.
On Time Delivery
Although RJF understands that some market forces may effect a project's completion, we are committed to meeting the deadline. Our use of state of the art technology and by doing our own site work, including concrete, masonry, rough carpentry, exterior/interior finishes, we can expedite projects.
Family-Owned Business
RJF consists of a hyper-focused and agile building outfit directed towards quality craftsmanship, functionality, and value. We emphasize a hands-on management style and personal attention to clients. However, we're still flexible enough to handle larger projects and complete them on time.
Complete Service
RJF guides clients through every step of the building process by providing clients a complete service package from design to materials discussion, and budget to site arrangement. Our company staff of home building experts in Virginia take into consideration all details from start to finish.