Low Slope and Falt Roof Installation Contractors
Low-Slope Roof System Types
There are different types of low-slope and flat roof systems that have been used in the past and are still part of low-slope roofing and they include:
Built-Up Roof
Historically connected and performing roofing type
Layers of felt roofing material (tar paper)
Mopped on roof with hot asphalt or bitumen (coal-tar pitch) for build up that is impermeable to water
Surfaced with a gravel coat that is embedded in another coat of hot bitumen
Environmental issues as well as cost factors because of fluctuating of crude oil prices
Modified Bitumen
Historically performing roof type
Chemically modified asphalt for flexibility
Fabricated over fiberglass matting or weighty polyester for added strength
Coordinates well with extended insulation for increased performance
Flexible and strong
Wide range of surfacing selections, including cool roofing
Wide range of methods of application
Watertight in its design and composition
Warranties available
Overall competitiveness in cost
Can be packaged as a rated system (fire, wind, hail)
Single Ply
Can be manufactured as an entire membrane and installed as single ply
Usually heat welded as single ply material through thermoplastic membrane technology
White in appearance for heat reflection and high Energy Star ratings
Durable roof seaming through welding process
Coordinates well with extended insulation for increased performance
Environmentally friendly from manufacture to installation to disposal
Fastest growing low-sloped roofing type
Proven performance
Wide range of application procedures
Wide range of top-coating selections, including cool roofing
Watertight in its design and composition
Flexible and strong
Overall competitiveness in cost
Can be part of a fire rated system
Quality Flat Roofs & Low Slope Roofing
Roofs that are almost flat and mostly found on commercial buildings are referred to as low slope roofing or simply a flat roof. You can also find this kind of roof in residential buildings and homes. However, the term flat roof is slightly inaccurate considering the fact that roofs are not supposed to be flat. Instead, they are supposed to have some sort of allowances to allow water drainage.
Unfortunately, since there are not so many residential homes with these kinds of roofs, most roofers are not well trained to work on them. This is the primary reason why you need to give RJF's Roofing a call to work on your flat roof. The crew is well trained with a comprehensive knowledge on the unique and technical challenges these type roof can present.
Flat Roof/Low Slope Roofing Challenges
There are so many technical challenges that come with a flat roofing system. Some of these challenges are about areas that are leaking and how to find these areas. It is important to note that a commercial roof is not supposed to have areas of stagnating water. Standing water on a roof is not a good sign and can mainly be as a result of a drooping roof decking or poor drain planning.
In order to ensure that we have served our clients beyond their expectations, our sales representatives come up with a thorough plan of action unique to each project. In this plan, the representative has explained exhaustively all the options available as far as flat/low slope roofing is concerned. This is in regard to the flat roof material choices and the types of flat roofs suitable to your construction or restoration needs. As Longmont roofers, we have a goal to ensure that we always supersede our client's expectations. Give RJF's Roofing a call today and get your free assessment and quote!
Save Money by Fixing Your Roof Now
Time and again, property owners have tried to convince their clients that it is not worthy repairing their flat roof system. We at RJF's Roofing refute this claim and we can confirm to you that a repair done by a respectable company is going to save you a lot of time, money and stress. All you need is people who are experienced with limitless knowledge about the challenges of flat roofs.
New Construction Projects in Contract
RJF Construction continues to add new home renovation and custom build projects! People know and love how RJF provides customers a complete follow through service, guiding them in every step of the building process, from design to materials discussion, budget to site arrangement.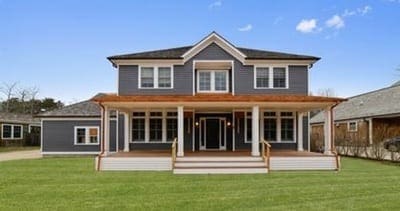 Shenandoah Valley, VA
Home Exterior Make-over
In contract
5,500 sqf
Harrisonburg, VA
Existing Renovation
New Roof and Deck
New Office Building
10,000 sqf
Elkton, VA
Tiny House Project
Beautiful Elkton Mountain Home Total Gut Project
Newport, VA
Home Exterior Make-over
5.5 million
New Market, VA
Beautiful New Market Home
New Deck
New Driveway Addition
Front Royal, VA
Modern Front Royal Home
Interior Renovation
Back Patio & Attached Garage